About Us

Our home is filled with stories. This is ours:
As Time Goes By Residential Group Home was founded primarily with the goal to help aging family members who are memory challenged from suffering with diseases such as Alzheimer's and Dementia.
When you have a family member who has been diagnosed with Alzheimer's disease or Dementia, there will be challenges that our home can take care of for you. Give them the best hands to manage their difficulties of daily living. You can trust that we will give them a safe place that is not institutionalized but rather home-like.
Our passion is to set a standard for quality memory care services which will benefit the senior members of our community. We take pride in our earned reputation as an innovative and dedicated elderly care provider.
We strive to create and maintain an environment where our residents can feel physically, socially, emotionally and spiritually welcomed. There are various struggles with memory loss that we have a deep understanding of. Our combined years of experience enables us to adjust quickly with every new resident who come to our home. Making them feel welcomed is one of the very first things that we work for. Our home will be their home and we want them to feel like they really belong - because they do.
We recognize the importance of quality companionship and worthwhile conversations as much as we give value to maintaining the health and wellness of our residents. Given our profession, we are bound to a challenging path of caring for those whose memories are challenged by old age. Our focus is to make things better by the minute - as time goes by.
Our staff can provide assistance in having your loved one ready to move in with us. Call us at (702) 655-5557 to inquire on availability.
Contact Information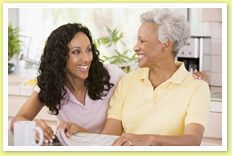 As Time Goes By
4125 North Butler St.
Las Vegas, Nevada 89129
Office:
(702) 655-5557
Direct:
(702) 683-4568
Fax:
(702) 655-2743
Email:
timesgoesby@embarqmail.com